AptoVision to Present Four InfoComm Commercial Solutions Theatre Sessions at ISE 2017
Focus will be on various aspects of software-defined video over Ethernet (SDVoE) technology for interoperable AV-over-IP applications
MONTREAL — Jan. 18, 2017 — At ISE 2017 (Amsterdam, February 7-10), members of AptoVision's executive team will present four sessions on various aspects of software-defined video over Ethernet (SDVoE) technology in the InfoComm Commercial Solutions Theatre in Hall 8, on stand 8-D360. The sessions are free for all attendees.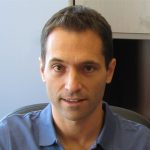 Video quality vs. latency vs. bandwidth: pick the best codec for the job
Wednesday, Feb. 8, 15:30 – 16:00
Stephane Tremblay
CTO & co-founder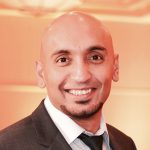 Ethernet: the new (and better) matrix switch
Thursday, Feb. 9, 12:00 – 12:30
Kamran Ahmed
CEO & co-founder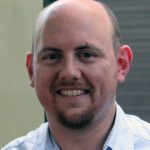 True AV/IT convergence – sharing the same network
Thursday, Feb. 9, 14:30 – 15:00
Justin Kennington
Director of Strategic and Technical Marketing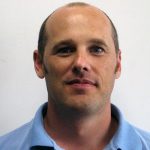 Software defined video over Ethernet: understanding the buzz
Friday, Feb. 10, 12:00 – 12:30
Charles Dobson
VP Global Sales
Visit stand 12-H55 to learn more about SDVoE technology and AptoVision's part in the SDVoE Alliance.
About AptoVision
AptoVision's award-winning BlueRiver chipset has forever changed the dynamics of the pro AV industry by letting installers and OEMs replace proprietary AV matrix switches with off-the-shelf Ethernet networks that deliver dramatically better price/performance, flexibility and scalability. Enabling end-to-end systems for AV and KVM signal extension, video wall and multi-view applications, BlueRiver chipsets offer zero-latency, uncompressed 4K streaming over standard IP networks and unique support for HDMI 2.0a and HDR.  AptoVision is a proud founder of the SDVoE Alliance, promoting a standardized software-defined video over Ethernet (SDVoE) platform for interoperable AV-over-IP applications. For more information, visit www.aptovision.com.
AptoVision™ and BlueRiver™ are trademarks of AptoVision. All other company, product and technology names are trademarks of their respective owners.
Media contact
Janet Matey
Marketing and Communications Manager
+1 (514) 446-2412
Topics
Media contact
Janet Matey
Marketing Coordinator
+1 (514) 446-2412