Designing video walls using SDVoE technology
SDVoE processing engines are capable of powerful video manipulations such as scaling, cropping and stretching. These basic processing blocks can be used to create video walls of arbitrary size and shape. Software tells each receiver its position in an array, and the correct image is displayed on the screen. An added benefit is that SDVoE receivers know how to keep all wall outputs perfectly synchronized. The result is easy-to-implement video walls with no extra cost on top of your switching and distribution system.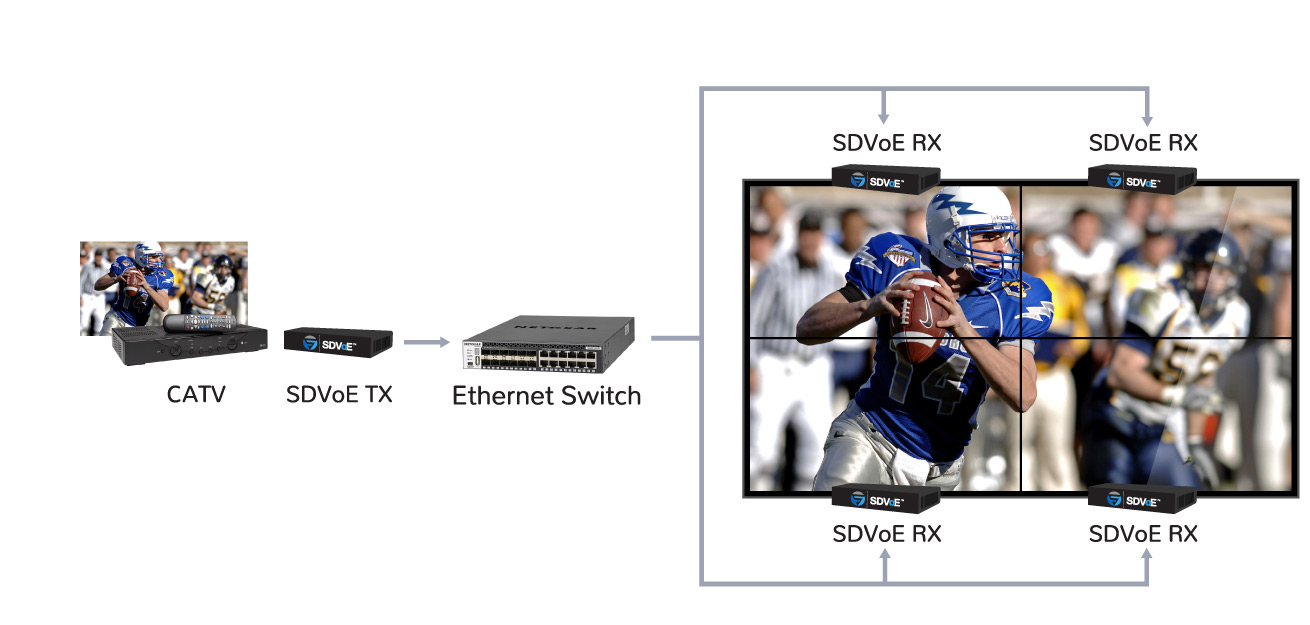 Stay
informed
Keep up to date on SDVoE Alliance news and events. Subscribe to our newsletter.