Upcoming Events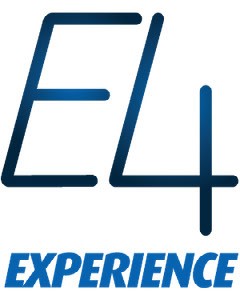 Almo's E4 Experience
Southern California: April 5 (Registration is open)
Southern California: April 5
NY Metro: September 25
Atlanta: October 15
SDVoE Design Partner Training & Certification offered


InfoComm 2019
June 12-14
Orange County Convention Center
Orlando, Florida
Booth 1143
Get a free exhibits-only pass using VIP code: APT368
InfoComm Workshop (IW03): Replacing the Matrix Switch with Software-Defined Video
Join SDVoE Alliance presenters Justin Kennington, Matt Dodd and Laurent Masia for this hands-on, interactive workshop.
Consider this scenario: Your client wants reliable 4K video distribution across their campus. The 4K video streams must be latency free full-resolution 4K 60Hz 4:4:4. They demand complete flexibility to reconfigure the system as their needs evolve. This session will equip you to meet the challenge. We'll start with a comprehensive overview of the technology of software-defined video architectures including capabilities related to latency, quality and networks. You'll quickly progress to creating a network schematic and get your hands on all the equipment needed to implement the design. Working in a small team, with expert facilitators on hand to answer all your questions, you'll construct a working video system and configure the Ethernet switch. By the end, you'll have the expertise to help even your most demanding clients take advantage of the greater system flexibility, scalability and future-proofing offered by software-defined video systems over traditional matrix-switch-based approaches.
Attendees will be able to:
Design, configure and document a software-defined video network environment which can be analyzed and interpreted by a technology manager
Build a working video system from your own network schematic
Explain to an IT professional three key networking resource requirements of a software-defined video system
Wednesday, June 12, 8:00 am – 12:00 pm
Orange County Convention Center – W305AB
CTS, CTS-I, or CTS-D RUs – 4.0