SDVoE Certified Developer Training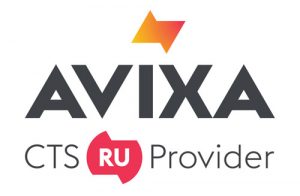 Want to create amazing user experiences on an interoperable AV-over-IP platform? You're in the right place.
The SDVoE Certified Developer Program features a basic qualification course consisting of seven modules followed by an exam. Once you successfully complete the training you'll become a certified SDVoE Developer and obtain access to additional resources. Detailed online documentation and advanced training walk developers through the more complex features of the SDVoE API including multiview, video wall and more.
Training and support around the SDVoE API is ongoing.  There is also a private user forum where SDVoE members and certified developers can mingle and share tips, tricks and questions.
The SDVoE Certified Developer Program is free for all registrants. Programming experience is helpful, but not a prerequisite for this training. If you already have an SDVoE Academy account, simply log in.  If you are a new student, simply create new account.