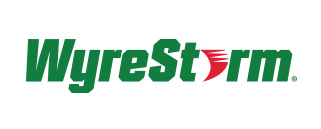 WyreStorm's AV over IP SDVoE Solutions and Industry Insights
Date/Time: April 12, 2022. 1 PM EST
WyreStorm's Product Development Director, Andrew Herron and President of SDVoE, Justin Kennington tackle topics of emerging technologies, industry insights, and WyreStorm's AV over IP SDVoE solutions. This webinar is intended to not only share the exciting things happening within the world of AV over IP and newest technologies, but also shine a light on adoption, public API, green initiatives, ease of accessibility, and more. The webinar is intended to inform customers about topics that are relevant within the ProAV industry and the dynamic duo of WyreStorm and SDVoE. WyreStorm's AV over IP, branded NetworkHD, will be explained in brief history and its evolution over time. Benefits, product use-cases, etc. will be outlined to show how this technology can apply to viewers. Please join us in this storytelling, yet informative lesson to learn how to gain a competitive advantage in your industry and understand the ins and outs of AV over IP. For more information, visit www.WyreStorm.com.
Participate in this webinar to learn:
What AV over IP, SDVoE, and NetworkHD technology is within the industry.
How to develop an understanding for the change in technology over the years.
About industry insights in an in-depth conversation about adoption, public API, costs, ease of accessibility, green initiatives, and more. The future of technology is here.

Become an AV over IP Expert
Learn how to install, configure and manage AV over IP systems.  ZeeVee has an on-going series of  programs designed to help educate system integrators and AV installers on the new technologies available to enable IP-based media distribution solutions.
From the basics of IP covering topics such as the 7-layer OSI reference model, IP addressing and switching technologies, to hands-on training with ZeeVee ZyPer4K SDVoE-based digital distribution systems, participants get theoretical and practical information to help deploy fully functional IP video distribution systems.
Semtech

Healthcare: Waking the Sleeping Giant With SDVoE
Wednesday, July 28
8:00 a.m. PT, 5:00 p.m. CE
Join SDVoE member company Semtech and Colin Dobbyne of Big Blue Solutions, Ltd. in this upcoming webinar to learn why SDVoE should be the backbone of a connected operating room ecosystem.

AV over IP: Don't be Afraid!
This webcast will help AV integrators and network professionals alike eliminate their fears and ensure successful, certified standards-compliant AV-over-IP deployments. Moderated by Patrick McLaughlin, chief editor of Cabling Installation & Maintenance magazine, the speaker line up includes Justin Kennington, SDVoE Alliance president; Mike Boisseau, copper systems business unit leader at Siemon; and Arvind C. Patel, director of engineering in the test and measurement solutions division at AEM.

The Essential Download on AV over IP
In a landscape of ever increasing demands on video performance, AV distribution over Ethernet continues to evolve. In fact it's just now reaching the pivot point where benefits may far outweigh the compromises. So what are the options available? What are the pros and cons of the different approaches? Will AV over IP really take over from the matrix switch as the go-to residential solution?