InfoComm 2018 videos
InfoComm 2018 was the most exciting show yet for the SDVoE Alliance. New demonstrations of the platform's capabilities were shown. The SDVoE 20/20 stage was busy all week with 40 sessions on 20 different topics. But this was just the beginning. Stay tuned to learn about the SDVoE Training Academy, which will be previewed to certified SDVoE Design Partners. To keep up with our latest educational opportunities, make sure you get certified.
Below is just a taste of what happened in Las Vegas.
Case Study: Yale University

Case Study: Norwegian University of Technology and Science

Ethernet Alliance Roadmap: 100G to 400G and Beyond

FINALLY: Someone Explains (and Demonstrates) Video Compression So a Normal Human Can Understand It

Flexible Video Wall Controller: SDVoE and iMAGsystems Lightning

IP-Based Infrastructure Solutions for AV Applications

Networking 101: What is Multicast?


Networking Fast Track: What is a Modular Ethernet Switch?
Networking Made Easy: Design a 144-port SDVoE System in 15 Minutes!

New Architectures for AV System Design

SDVoE and Dante Audio Networking

SDVoE and ExtremeUSB®: Unique Applications Combining Video and USB

Software-Defined AV Management: VuWall TRx

The Matrix Switch: Is there Life After Death?

Video over 1G: The Ugly Truth


Why Broadcast Standards Don't Matter to Pro AV
Death of the Matrix Switch
SDVoE Design Partner Certification: What's in it for Me?
Networking Made Easy: Design a 144-port SDVoE System in 15 Minutes!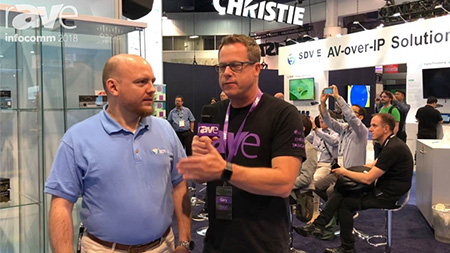 InfoComm 2018: Gary Kayye Interviews Justin Kennington, President of the SDVoE Alliance
Watch the video »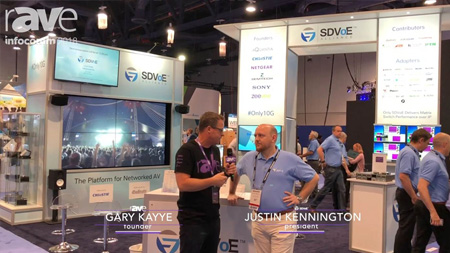 InfoComm 2018: Gary Kayye Gets a Tour of the SDVoE Alliance Booth from Justin Kennington
Watch the video »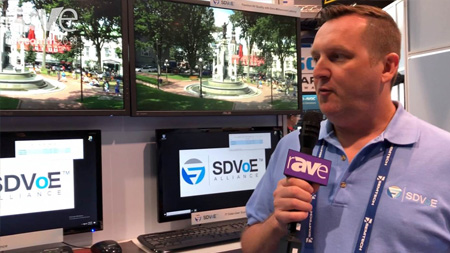 InfoComm 2018: Semtech Talks About Benefits of Sending SDVoE Based Signals Over 10 Gig Networks
Watch the video »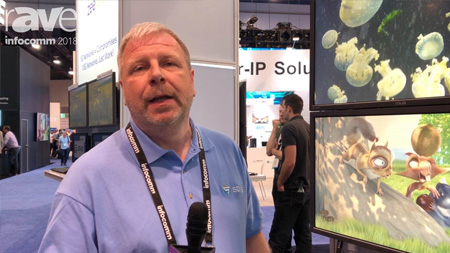 InfoComm 2018: Semtech Talks About the Processing Advantages of the SDVoE Platform
Watch the video »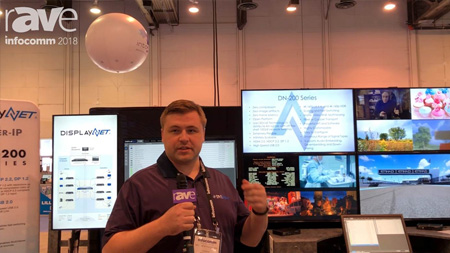 InfoComm 2018: DVIGEAR Talks About SDVoE Based DisplayNet AV-Over-IP for Routing Raw HDMI Signals
Watch the video »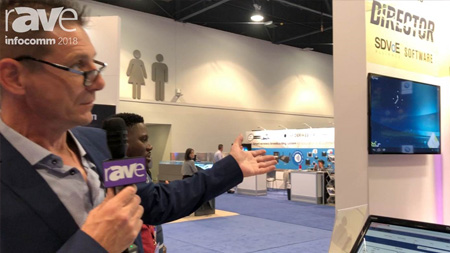 InfoComm 2018: iMAG Systems Shows Its LIGHTNING Product Based on the SDVoE Chipset
Watch the video »