InfoComm 2019 videos
InfoComm 2019 was the most exciting show yet for the SDVoE Alliance.  In the run-up to InfoComm, seven new companies jumped on board – Black Box became a contributing member and Siemon, Theatrixx, D-Link, Intrising Networks, Yuan and Zigen became adopters. Aurora Multimedia upgraded their membership to become a contributing member. In addition, more than 500 SDVoE Certified Design Partners have been trained and certified. Designers, integrators and end users responsible for AV deployments in education, healthcare, enterprise, entertainment, government and military environments crowded 41 SDVoE 20/20 in-booth education sessions to learn about "The Matrix Transformed" from industry experts.
Below is just a taste of what happened in Orlando.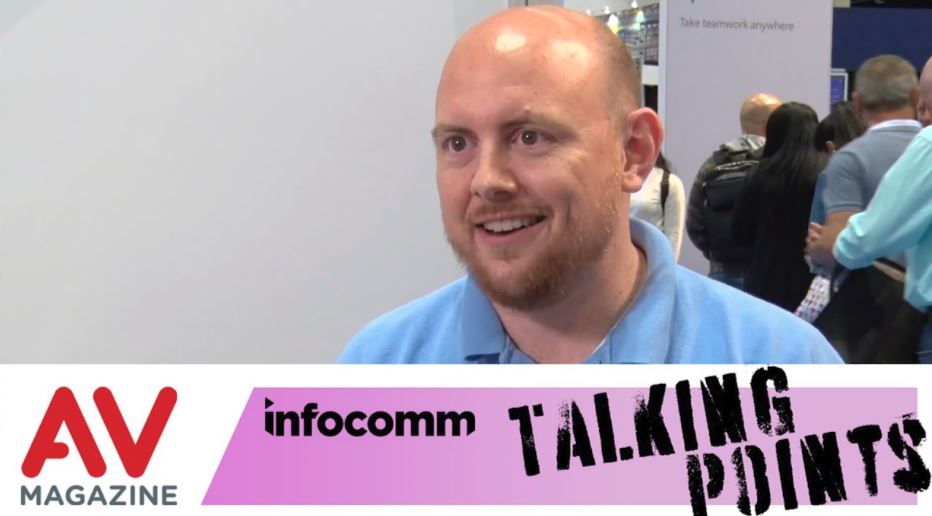 AV Magazine editor Clive Couldwell talks to Justin Kennington at InfoComm 2019 about the meaning and importance of the AV industry's IT-ification, and that old AV chestnut, now with a new twist – interoperability.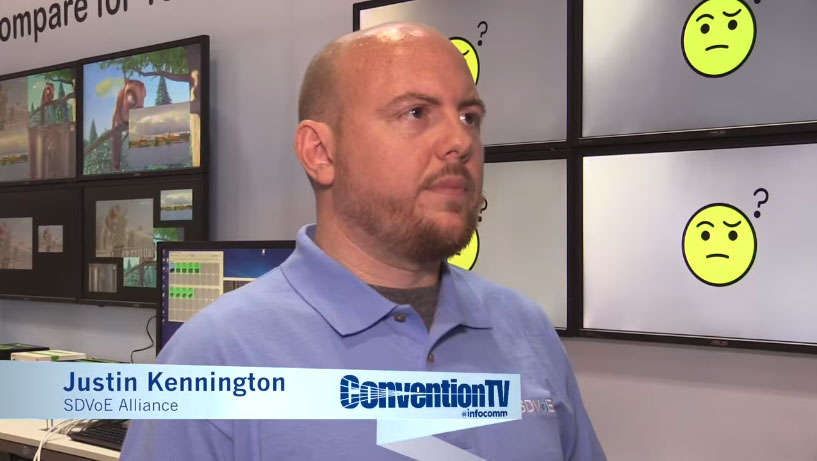 Commercial AV professionals, including SDVoE Alliance president Justin Kennington, address enterprise-level security.
InfoComm 2019: SDVoE Alliance's Justin Kennington Talks AV-Over-IP Standards and Interoperability with Gary Kayye
InfoComm 2019: Rose Electronics Presents SDVoE Technology Streaming Devices for Video Walls
InfoComm 2019: Broadata Communications Talks AV-Over-IP 10G Solutions Using SDVoE Technology
InfoComm 2019: IDK Corporation Intros NJR-AB08DAN Dante Audio Bridge With Dante and SDVoE AV-Over-IP
InfoComm 2019: DVIGear Shows DisplayNet DN-150-TX-Quad Quad HDMI Input Module for NETGEAR M4300-96X
InfoComm 2019: Aurora Talks IPX Series for 10G SDVoE AV-Over-IP, Including Wall Transceiver Plate
InfoComm 2019: ZeeVee Intros HDMI Zyper4K SDVoE Module to Be Integrated Into NETGEAR 4300 Switch
InfoComm 2019: NETGEAR M4300 Switches Family
InfoComm 2019: Christie Showcases Terra, an SDVoE AV-Over-IP Solution
InfoComm 2019: SDVoE Alliance Brings a Standardized Approach to Matrix Switch Distribution Over 10G
InfoComm 2019: SDVoE Alliance Compares Its Platform to a Conventional Matrix Switch
Stay
informed
Keep up to date on SDVoE Alliance news and events. Subscribe to our newsletter.