DVIGear Releases DisplayNet 4.0 Update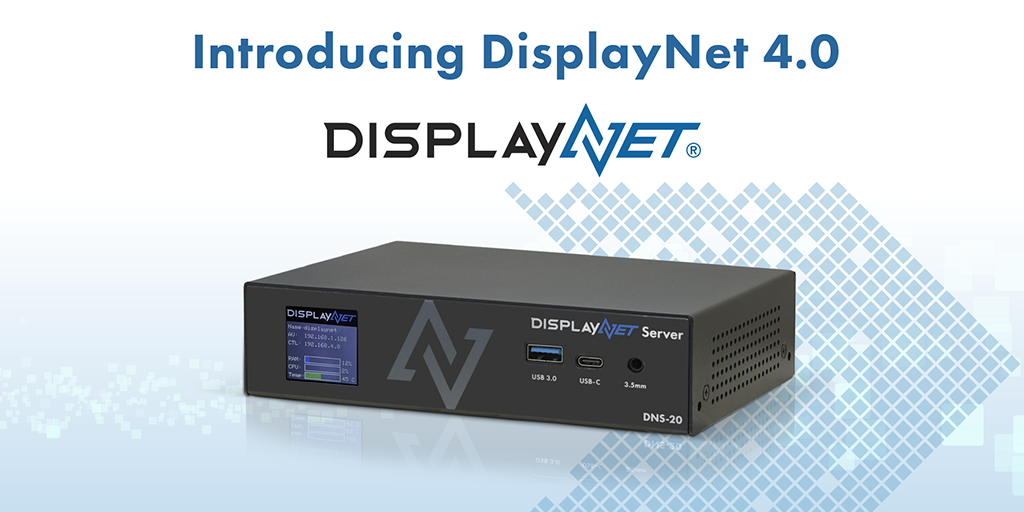 Major Update to SDVoE Platform Introduces Server Log Management, Embedded API Documentation
Marietta, Georgia, USA – October 3, 2023 – DVIGear, a leading manufacturer of digital connectivity products, has released the latest version of DisplayNet Manager®, DisplayNet 4.0. Freely available to all DisplayNet customers, this update offers significant upgrades to management, reference, and debugging tools.
Enhanced Server Log Management
DisplayNet 4.0 introduces major upgrades to DisplayNet Manager®, which enables the setup and maintenance of DisplayNet systems. Server Log Management enables DisplayNet Server logs to be viewed from within DisplayNet Manager, providing ready access to system diagnostics. Advanced Search and Filtering greatly improves system diagnostics, providing detailed log information to assist with debugging specific issues within large systems with heavy traffic.
Built-in Support Tools
Now built into DisplayNet Manager, the new API Reference Manual includes a comprehensive reference guide for the DisplayNet API, in addition to detailed documentation of API objects. API connection and best practice guides are also included. The manual is easy to navigate, searchable and designed with a color palette that enhances readability in either dark or light mode.
Other Improvements
DisplayNet systems are continuously evolving to deliver the best user experience and fulfill our customers' expectations. To that end, MultiView Editor Save functionality has been updated in response to customer feedback. Updated firmware for DN-300 improves handling of certain chroma subsampled video formats. In addition, the MCU Updater for DN‑300 now supports queuing large numbers of devices for update. This new functionality makes updating large systems easier and more reliable.
For more information, or to learn more about DisplayNet, please contact us directly, or visit our website at DisplayNet.com.
About DVIGear
Since 1999 DVIGear has been a leading supplier of Digital Connectivity Solutions for a wide range of professional display applications. Located in Marietta, Georgia, USA, DVIGear offers an extensive portfolio of high-performance digital video distribution products, including: DisplayNet® AV-over-IP distribution systems, HyperLight® active optical cables, Switchers, Extenders, Converters, Scalers, and MultiViewers. For more information, visit DVIGear.com and DisplayNet.com.  Follow us on LinkedIn, Facebook, and X, formerly known as Twitter.