Upcoming Events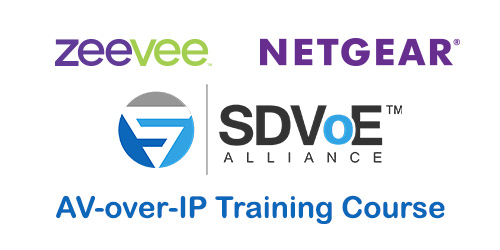 Singapore
January 16-17
Organised by Systems Integration Asia Magazine
2.5 CTS credits offered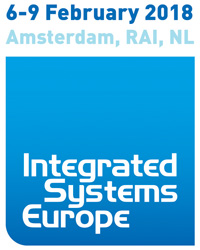 Integrated Systems Europe 2018
Amsterdam, February 6-9
Visit us on stand 3-B150
To register for free entry to the exhibits, use invitation code 914639
Don't miss our AV-over-IP education and training opportunities. Free case study sessions, AVIXA AV/IT Workshops, Commercial Solutions Theatre presentations, and more.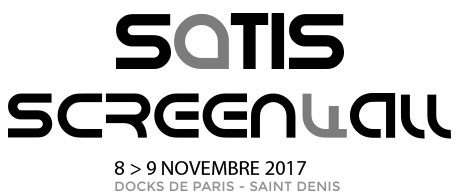 SATIS-Screen4All
8 Novembre 14:00- 14:45
Comment le SDVoE va transformer l'intégration audiovisuelle
Laurent Masia, NETGEAR
Apprendre encore plus »

TechnoMultimedia Bogotá
14 de noviembre 15:45- 18:45
Entrenamiento SDVoE
¡Por Primera vez en Colombia!
Omar Olivera, Christie
Aprende más »


Integrate
Date: August 29-31
Location: Melbourne
Education sessions and member exhibits
Learn more »
Education sessions:
AV-over-IP paradigm — Software Defined Video Over Ethernet
Tuesday Aug 29, 11:30-12:30
On behalf of SDVoE Alliance founder ZeeVee, Simon Fourie, technical director at ZeeVee's channel partner Audio Visual Distributors, will discuss the shift from proprietary circuit-switching to IP-based video delivery over commodity networking hardware that is happening now. He will focus on how pro AV can leverage the IT industry's multi-billion-dollar investment in Ethernet hardware while applying unique capabilities to endpoints and bringing a whole new level of creativity and innovation focusing on advanced management software and tailored user experiences.
True AV/IT convergence — sharing the same 10G network
Wednesday – Aug. 30, 15:30 – 16:30
Gerry Wilkins, director of business development APAC for AptoVision Pro AV Products at Semtech Corporation and Domenic Torre, sales manager at NETGEAR, will present this session. They will discuss why AV and IT can only converge when audio, video and enterprise data traffic share the same network and lay out the case for using 10G Ethernet infrastructure with its many cost-saving and quality enhancing advantages.
Learn more and register on the Integrate website.
On the show floor:
Christie – Ingram Micro stand E26
Sony Australia – stand H40
ZeeVee – Audio Visual Distributors stand E4
Aurora Multimedia – AV Supply Group stand i32
IDK –  stand C2
Cleerline – Audio Visual Distributors stand E4
iMAGsystems – stand i4