Upcoming Events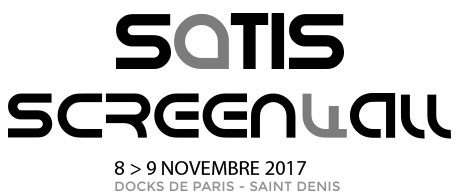 SATIS-Screen4All
8 Novembre 14:00- 14:45
Comment le SDVoE va transformer l'intégration audiovisuelle
Laurent Masia, NETGEAR
Apprendre encore plus »

TechnoMultimedia Bogotá
14 de noviembre 15:45- 18:45
Entrenamiento SDVoE
¡Por Primera vez en Colombia!
Omar Olivera, Christie
Aprende más »

InfoComm MEA 2017
5 December

AVIXA Flash Tracks at the AVIXA Booth
12:30 – 1:00 pm: Networking Fast Track: What is Multicast?
3:00 – 3:30 pm: Video over 1G Ethernet: the Ugly Truth
6 December
AVIXA Flash Track at the AVIXA Booth
2:00 – 2:30 pm: New Architectures for Simplified Video System Design
AVIXA SEMINAR in Seminar Room 1
3:00 – 4:00 pm: How to Design Software-Defined Video over Ethernet Systems
All sessions by Frank Sheehan, HyperSphere.
Learn more »


Integrate
Date: August 29-31
Location: Melbourne
Education sessions and member exhibits
Learn more »
Education sessions:
AV-over-IP paradigm — Software Defined Video Over Ethernet
Tuesday Aug 29, 11:30-12:30
On behalf of SDVoE Alliance founder ZeeVee, Simon Fourie, technical director at ZeeVee's channel partner Audio Visual Distributors, will discuss the shift from proprietary circuit-switching to IP-based video delivery over commodity networking hardware that is happening now. He will focus on how pro AV can leverage the IT industry's multi-billion-dollar investment in Ethernet hardware while applying unique capabilities to endpoints and bringing a whole new level of creativity and innovation focusing on advanced management software and tailored user experiences.
True AV/IT convergence — sharing the same 10G network
Wednesday – Aug. 30, 15:30 – 16:30
Gerry Wilkins, director of business development APAC for AptoVision Pro AV Products at Semtech Corporation and Domenic Torre, sales manager at NETGEAR, will present this session. They will discuss why AV and IT can only converge when audio, video and enterprise data traffic share the same network and lay out the case for using 10G Ethernet infrastructure with its many cost-saving and quality enhancing advantages.
Learn more and register on the Integrate website.
On the show floor:
Christie – Ingram Micro stand E26
Sony Australia – stand H40
ZeeVee – Audio Visual Distributors stand E4
Aurora Multimedia – AV Supply Group stand i32
IDK –  stand C2
Cleerline – Audio Visual Distributors stand E4
iMAGsystems – stand i4

CEDIA
Date: September 5-9
Location: San Diego
Panel discussion and member exhibits
Learn more »
Open Session:
HDMI/Video Connectivity Hot Seat
SDVoE Alliance president Justin Kennington will be a panelist.
Thursday September 7, 2017
3:30 p.m. – 5:00 p.m.
Room 27A
Moderator: Bob Archer, Senior Editor – CE Pro
HDMI, video distribution, and connectivity have changed a great deal since the last CEDIA HDMI "Hot Seat" over five years ago. The bandwidth demands of 4K/UHD and advanced audio continue to challenge the audio/video connectivity ecosystem, and HDMI 2.1 is also quickly approaching. A panel of experts will share their knowledge of HDMI, HDCP, DisplayPort, "Alt Modes," USB-C and Video over IP, and answer questions.  Visit the CEDIA website to learn more.
On the show floor:
NETGEAR – booth 4049
Sony – booth 4935
Aurora Multimedia – booth 2912
Broadata Communications – booth 3451
Cleerline – booth 1725