AV Opportunities in eSports
eSports is a hot topic in the world of pro AV and beyond but I had no idea just how big it is until I watched episode 14 of SDVoE LIVE! "The New AV Frontier: eSports". In 2019, Futuresource projected that the business was expected to reach over a billion dollars in revenue comprising games publishers' revenues, media rights, event ticket sales and merchandise, advertising and sponsorship and that this figure was expected to triple over the following five years.  Opportunities abound for the AV industry as well. Read more about it in the article "The Esports Opportunity for the Broadcast, Pro AV and IT Industry.
On this week's show, our guest was Mike Morgan of New Era Technology gave us insight into the pro AV and networking aspects of the business. He talked about how universities are using eSports to recruit students, the new businesses being created to support this new trend, and some of the AV technologies and products that support this new ecosystem.
One of Mike's projects is a dedicated, advanced eSports facility at Harrisburg University.  HU is a leading science, technology, engineering, and mathematics (STEM) educational pioneer offering bachelor and graduate degree programs to a diverse student body from all over the world. Integral to its mission to be an outstanding STEM university, HU has successfully positioned itself at the forefront of varsity eSports, with its eSports team, STORM, already gathering some impressive wins and awards.
When it came time to convert a space within walking distance of the campus into the dedicated eSports facility, New Era Technology was brought in to design the AV and networking infrastructure. Read all about the challenges and the solutions in the case study "NETGEAR and SDVoE power Harrisburg University's eSports facility".
To go along with the interview with Mike, we also saw a snippet of the latest SDVoE Academy course "SDVoE in eSports" that details how SDVoE lets you create AV distribution systems that meet strict requirements for video quality, low latency and flexibility. You'll learn why SDVoE is the ideal solution to let audiences feel totally involved in the e-Sports experience with vast arrays of screens and video walls filling entire arenas while hundreds of eSports athletes sit at consoles competing for huge sums of money.
What's more, Justin and Matt gave us their take on a second news article from Commercial Integrator with the intriguing title of "There's An Esports Technology Certification Now, and Integrators Should Capitalize". Visit SDVoE Academy for the recorded episode and the resource links.
In the aftershow, Mike answered some great questions from our live audience.
Next up on SDVoE LIVE!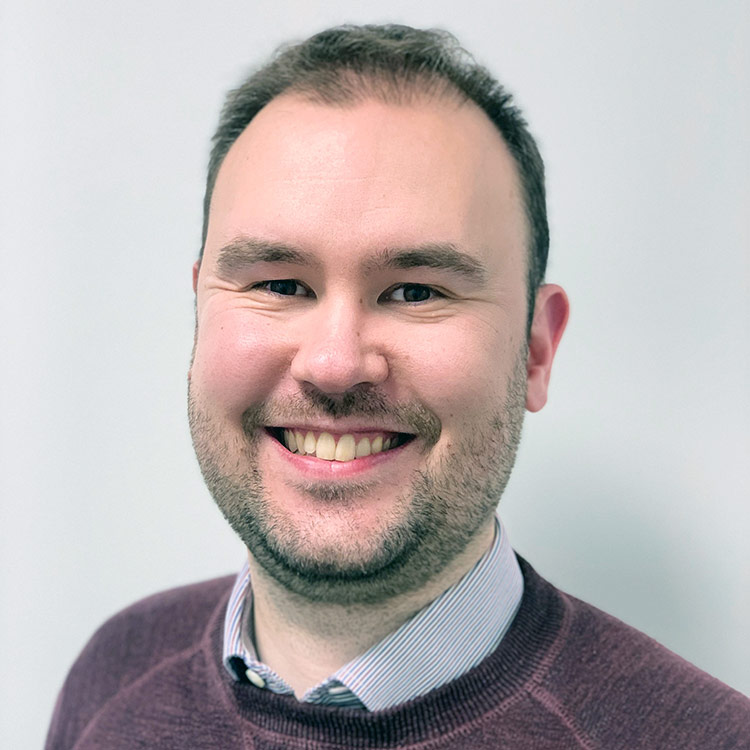 On June 15, join us for "The Evolution of Office Space" with Adam Cox, a senior analyst at Futuresource. This episode with be about how COVID has affected the working world and accelerated trends that were already taking shape for years. As workers start to return to the office, there are many unanswered questions. Will we all return to the office – as frequently as before? If not, there will be a lot of unused space and how will that space be used – for more conference rooms and collaboration spaces? Will there be a return to private offices? These questions have massive technical implications, but they are essentially driven by culture, not technology. Adam will share new insights based on thorough research to help us all understand where we are heading.
Adam Cox is senior analyst at Futuresource Consulting and is responsible for researching and reporting on technology trends across the imaging, pro video and collaboration market categories. Adam is also heavily involved in work looking at end users and service providers across the corporate markets. In addition, he works on tracking and examining the collaboration, wireless presentation and conferencing equipment sales channels. Adam joined Futuresource in 2006 working on a broad range of market tracking, analytical and strategic pro broadcast AV projects. He soon went on to lead the broadcast equipment team covering the full broadcast production chain from acquisition to content delivery. Adam holds a Bachelor of Arts (BA) in Film and Television Studies.
In case you missed it
Previous episodes of SDVoE LIVE!, the aftershows and additional resources are waiting for you, whenever you have time to indulge. Sign up for a free SDVoE Academy account, if you don't already have one.