Too much, too fast, won't last!
This week's episode of SDVoE LIVE! "The Lost Art of AV – How Bright Are You?" was a bit different. We focused on someone else's educational content. Guest Chris Neto, CTS and his Starin colleague Clay Stahlka have built a series of short-form AV educational videos (much like SDVoE Academy) called "The Lost Art of AV", and we featured one called "Display Brightness." Viewers learned some simple techniques for understanding brightness and choosing the right display for their spaces.  After that, we dug into the bigger topic of education in pro AV and talked about how AV pros can stay up-to-date and relevant in a fast-changing world.
I came into the world of AV as an educator. I spent many years practising, qualifying and honing my skills to be able to stand up in front of a group of people who needed to learn something and exceed their learning expectations by the end of the session. Regardless of the industry, anyone who has trodden these boards will know just how hard this is to achieve, and while I consider myself pretty adept at it today, I thrive on being able to learn from my peers. I was delighted to therefore meet a fellow educator who, even though we'd never met beforehand, evidently subscribed to my own values on education with his own successful content. If nothing else, if gave me that warm fuzzy feeling that after all the experiences we've independently gained over the years, we fundamentally agree on two key principles of learning.
Too much, too fast, won't last! Trying to turn a one-day training program into a lengthy online course simply doesn't work. The learning brain needs time to reflect, and this usually needs to happen at around the 15-minute mark. New information has to be been absorbed. Any more and we simply forget pretty much everything that is important. Chris' courses last no more than 5-10 minutes, and so do mine. How do we know they work? Well, a great indicator is that people come back (in their own good time) for the next 5-10 minute chunk. To achieve this means that the key messages of a one-day, face-to-face seminar need to be redefined in the simplest terms possible. That's what we do best, turn complex technical material into simple ideas to foster understanding.
So why not just turn a one-day course into online content? The answer, at least to Chris and me, is simple. When we stand in front of people in a room, we are immediately able to gauge the audience response and act upon it. Our skills allow us to quickly break up a room into learning types and abilities and adjust accordingly, something that is just not possible online.
As educators, we never assume because, well, you know the phrase. The same rule applies to online learning. How content is delivered is down to production, but as long as the principles of learning are adhered to, the person watching it will come away with exactly what they need.
When we moved onto the aftershow, viewers got their questions about lumens, lux and nits answered and Chris talked about leveraging social media to build a personal brand in the AV space. You might know him as the personality behind #AvinTheAM Sunday conversations on Twitter and #AVHappyHour. Have a look at the aftershow and follow Chris on Twitter @chris_neto.
I'm definitely looking forward to future discussions with Chris, nerding out on course design, student engagement and so much more.  Maybe InfoComm 2021?
Next up on SDVoE LIVE!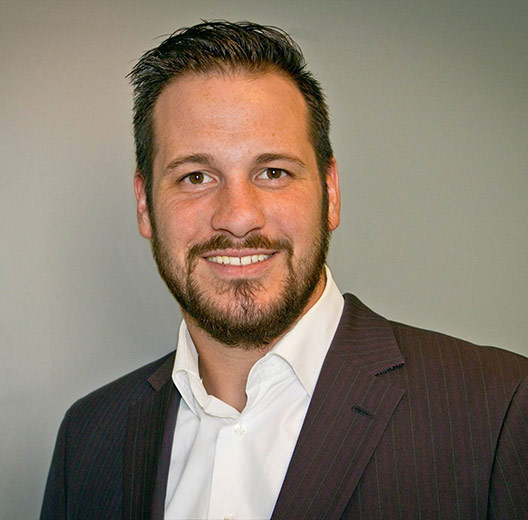 Join us on March 9 for "HOW Special is That?". Are house of worship AV systems just large presentation spaces?  Or is there something special about them and how they should be designed? Tune in to find out about the latest trends in HOW technology and how you can succeed with AV systems built for a higher power.  Our special guest will be Matt D. Scott, president of OMEGA Audio Video and co-founder of AVNation.tv.
Matt started in pro AV at a very early age, running his first live FOH event at age 12. He continued in the industry starting OMEGA Audio Video in 2001, specializing in HOW and professional audio video design and installation. He expanded services to include residential AV in 2004 and continues to work heavily in both markets. Matt specializes in HOW, live sound, lighting control, home theatre design, control systems, and connected home technologies.