SDVoE has Competitors (and Some Users) Squirming
The journey to ISE should really be described as a pilgrimage. I mean who really wants to take a whole week out from their day-to-day lives to visit Amsterdam with thousands of industry colleagues who, not only look forward to hearing your work-related problems, but practically encourage you to share them over several well-crafted Dutch beers?
While filming educational sessions in SDVoE's training room, we were confronted with a word no one really wants to hear. We kind of know what it means, but we had to Google it (without people seeing) to confirm our understanding.
A procedure that allows a doctor to view the inside of a person's body.
Thankfully I have yet to experience this procedure. However I'm sure many of you have either had it carried out on them or someone they know. One thing is for certain. If it happens to me I hope the surgeon has all the technology he needs to do his job without a hitch. The best place for that is the Quadram Institute in Norwich, England.
Why? Because the Quadram Institute of Bioscience is the largest gastrointestinal endoscopy unit in Europe. It not only has the capacity to carry out over 40,000 procedures per year, it has the largest training and research facility for this field of science too.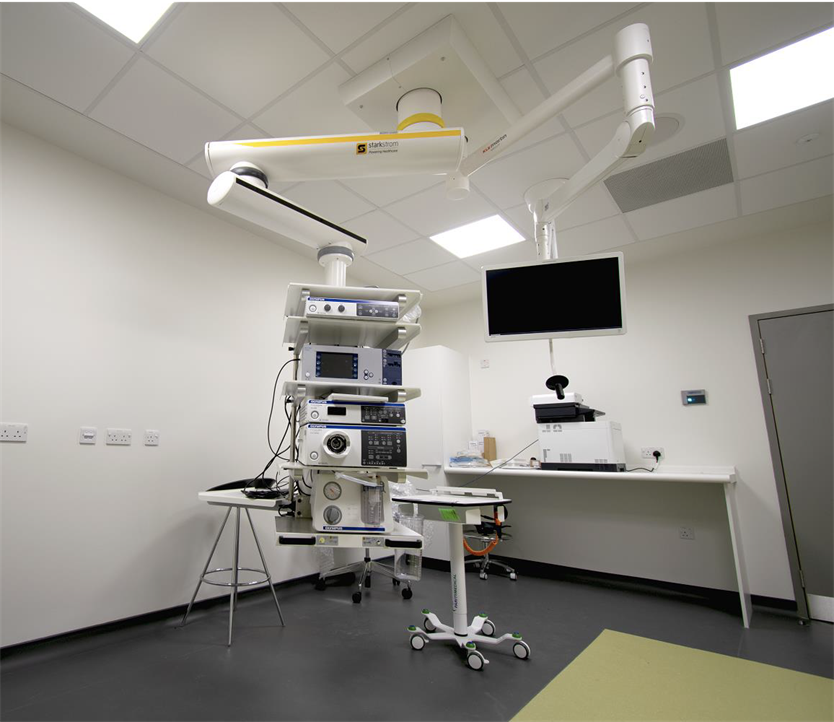 The modern digital OR includes sophisticated AV signal management.
What does an OR have to do with AV?
By turning our attention to the codec triangle, we very quickly realise why an SDVoE-based system is the only choice for such a critical application. While the surgeon's cameras are inside your body, his eyes focus on the 4K monitor in front of him. You're going to hope he can see EVERYTHING as clearly as he possibly can. Right? Therefore, image quality cannot be compromised. It's also critical that there is zero delay between what he does with his scalpel, and what he sees on the screen. I shudder to think of the consequences of latency in that application. As we've learned from our SDVoE Academy courses, achieving zero loss of image quality with zero latency means working with the lowest compression ratio possible. This is only possible using SDVoE endpoints and a 10G network.
This SDVoE case study details how Snelling Business Systems used SDVoE technology built into ZeeVee Zyper4K encoders and decoders along with NETGEAR Ethernet switches to meet these demands across multiple displays throughout Quadram Institute – from the endoscopy suite itself, to the training rooms where the endoscopists of the future learn their skills, and finally to the laboratories giving researchers first hand visuals of the procedures carried out.
To watch Kevin Madeja of Snelling Business System talk about this award-winning project, visit the SDVoE Academy and sign up.  If you are already signed up, you can go directly to Case Study- Snelling Business Systems with ZeeVee.