New Architectures for AV System Design
System designers work hard to meet a wide range of demands – end users want a simple, reliable and intuitive experience; technicians need a system that is easy to set up and manage; administrators want the flexibility, power and capacity to do more now and to easily expand into the future; and system owners require that it all fall within budget.
The migration to AV over IP is upon us. With so many hardware solutions available, the need to feel confident in how these systems are implemented has never been greater.
Whether it's a basic digital signage display, a multi-room, multi-screen environment or an array of highly complex systems distributed across a campus, dramatic simplification of system design is one of the major advantages of SDVoE.
New Architectures for AV System Design, the latest course in the SDVoE Academy, explores how designers can flatten their designs by using fewer devices to extend further, scale up faster and accomplish more than with traditional matrix-switching approaches, while at the same time reducing cost. You'll also see how this software-defined adaptability is a form of future proofing. Adding new functionality or changing the system behavior is much more affordable compared to the old hardware-defined approach.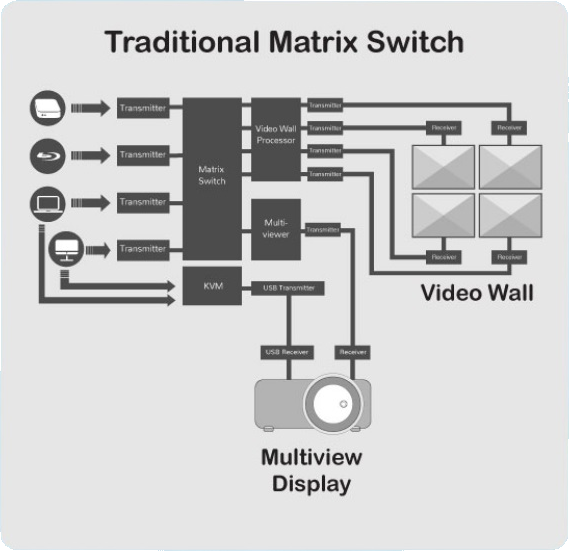 SDVoE architectures support growth without the need to replace expensive hardware. If the distributed system needs to be extended to further areas, network switches can be stacked to send packetised data to many more end points with little or no disruption to the existing infrastructure. Once again, this simplified design results in a much more cost-effective solution when expanding the system.
The ecosystem of tomorrow is here today!
Visit the SDVoE Academy and sign up.  If you are already signed up, you can go directly to New Architectures in AV System Design.