AV Industry Tradeshows Are Back! ISE 2022 Recap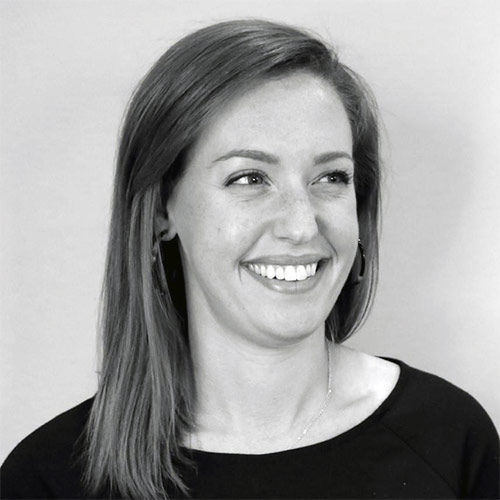 ISE 2022 happened live in Barcelona the second week of May. Justin Kennington, President, SDVoE Alliance and Emily Dean, Director of Marketing, THE rAVe Agency were among the almost 45,000 attendees. Here is a summary from Justin and Emily of their observations and trends.
Tradeshows Are Back
Given the challenges of the world over the last two years, especially in regard to in-person events, the show was a fantastic success. ISE 2019 peak attendance or 81,000 was not match, but 45,000 attendees is a great comeback from the 7,000 attendees at last year's InfoComm 2021. It shows confidence in the industry and a pent-up demand for meeting in person with your peers, to view new products, and to enjoy the buzz and energy generated by a live event.
The Venue Was Fantastic
Both Justin and Emily had some trepidation before the event, traveling to a new venue in a new city. The RAI in Amsterdam was a known entity, they both knew what to expect from the layout of the venue and where to find the best meals and accommodations. Fire Barcelona Gran Via did not disappoint. This is a new facility built for housing large events. The layout was great and easy to navigate. And Barcelona was lovely in May. Most likely ISE 2023 will return to the February timeframe. The good news is Barcelona in February provides a much more hospitable environment than many other places that are in the middle of winter in February.
May 2022 Was the Right Decision on Timing
Justin shared his opinion that, "ISE nearly made a lot of big mistakes." Right? They were pushing to the last minute to do a show in '21, they canceled it. It was the right thing to do. They were pushing until late, late, late to do the '22 show in February. At the last minute they changed it, moved it to May. In the end, the actual decisions that got made were spot on. It was great."
Show Highlight
The entire show was great: exhibitors, presenters, demos, experiences, etc. The favorite highlights were the immersive experiences. There was an immersive art experience. Many people have attended a presentation of Van Gogh paintings transformed into this three-dimensional digital form. Immersive art experiences demonstrate what AV is really capable of when we're trying our hardest to create great user experience. Another immersive experience used at the show was immersive audio speakers. When attendees walked past, the speakers said, "psst, psst, hey, you" as if they were talking right into your ear.  People's reaction looking around to investigate the sound provided some comic relief.
Trends
Emily shared with us that she definitely saw a trend of DVLEDs with smaller and smaller pixel pitch.  A number of indoor DVLED products were at the show. Samsung had 8K for the wall. Barco launched their TruePix LED line that was very impressive and great to see in person. And surprisingly, she observed many touch solutions for DVLEDs. Emily noted, "DVLED is something for integrators and end users to keep an eye on. UCC companies are adding bundled products." Logitech had their largest show presence. They announced a very cool home office product called the LogiDoc which is either a certified Microsoft or certified Zoom device that has a one touch meeting join, a mute button, a mute video button, and built-in speakers.
SDVoE products definitely had a larger presence than in the past.  In the 2019-2020 timeframe there were approximately 10 booths on the entire show floor promoting AV over IP. At ISE Emily observed more than 50 companies featuring SDVoE technology and now promoting those solutions. She predicts at the industry becomes more mature adoption of AV over IP will increase as will the utilization of solutions such as SDVoE.
ISE 2022 in the news
Read more about ISE 2022 in these articles:
Academy
The pro AV industry has embraced SDVoE Academy as their trusted resource as we blend AV and IT technologies to take full advantage of off-the-shelf Ethernet switches to realize greater system flexibility and scalability over traditional approaches such as point-to-point extension and circuit-based AV matrix switching. Since its inception in 2018, SDVoE Academy has attracted more than 5,000 students and served more than 25,000 lessons over more than 100 different online courses in video technology, network basics, and system design across a variety of vertical markets. We're building a strong community around the SDVoE Academy forum where SDVoE members, designers, developers, and end users can mingle, share tips & tricks, answer questions, and solve problems together. And it's all free!
Two professional certification programs, for SDVoE Design Partners and SDVoE Developers, have together graduated more than 1,600 students with the goal of enabling great AV user experiences. And again, it's all free!