Cardinal Tien College of Healthcare and Management Creates an Immersive Educational Environment with SDVoE Technology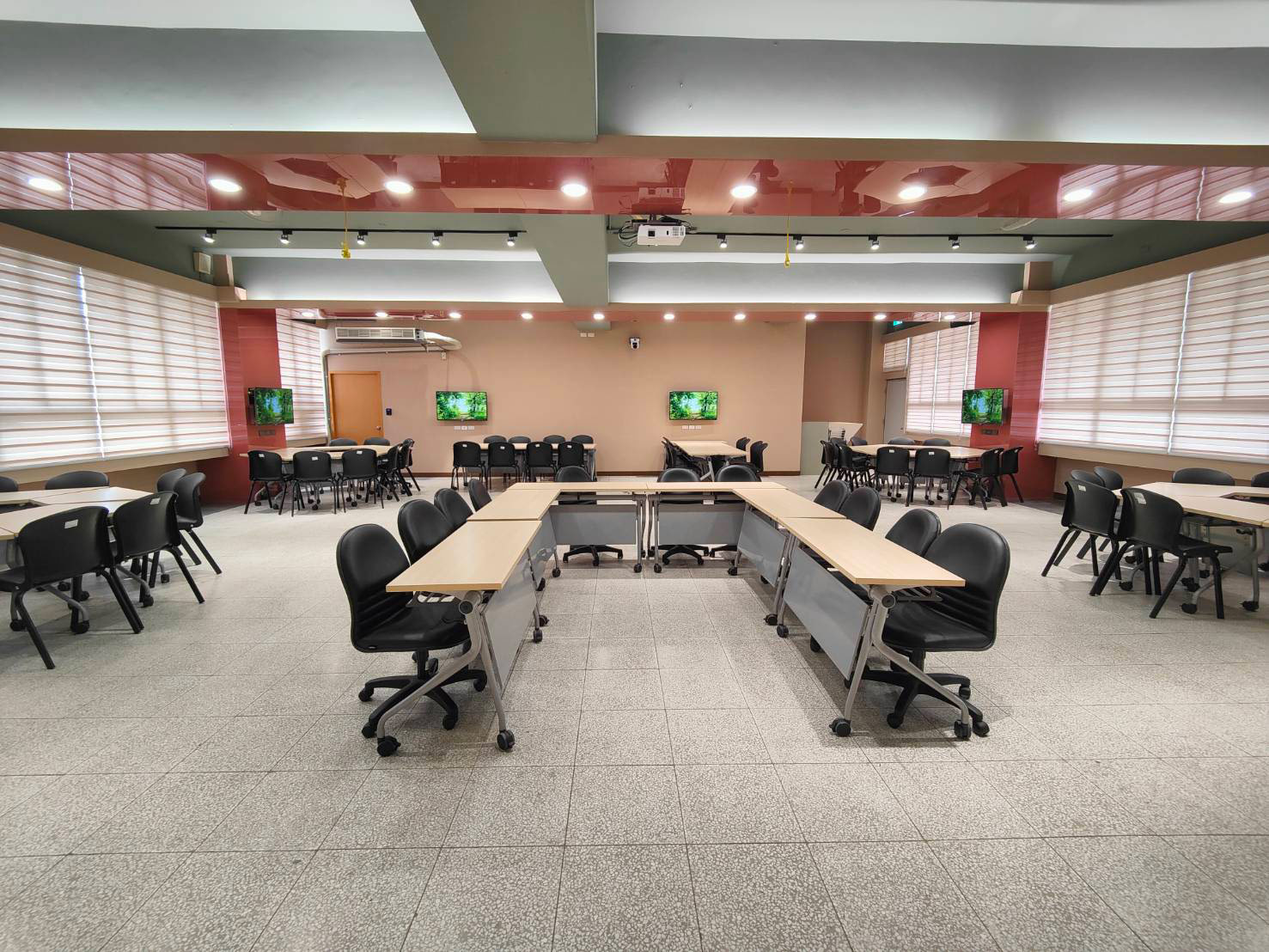 Established in 1971, Cardinal Tien College of Healthcare and Management is a private, Roman Catholic junior college with two locations: a main campus in Xindian District, New Taipei, and a secondary campus in Sanxing Township, Yilan County, Taiwan. Cardinal Tien College of Healthcare and Management offers a range of programs in healthcare and management, including nursing, medical laboratory science, occupational therapy, physical therapy, healthcare management and long-term care. Cardinal Tien College of Healthcare and Management is recognized by the Ministry of Education of Taiwan as first-class in nursing departments and general subjects.
Challenge
Cardinal Tien College of Healthcare and Management continues to pursue teaching excellence. The junior college developed plans to update the existing audio-visual equipment in the Project-Based Learning (PBL) Interactive Classroom. The technical integration representative of this project, Chen Yue Lin of Sound Fun Technology, planned to upgrade the existing infrastructure with the latest technology to improve the management of several video sources across many devices, including a PTZ (Pan, Tilt, and Zoom) camera, a live-video streamer, a desk computer, a projector and six televisions.
Solution
AV LINK transformed a traditional classroom in a Taiwanese junior college to deliver uncompressed and zero-latency video sources across copper 10-gigabit networks, which are centrally controlled by an IPS-M. The installation used the SDVoE-compliant IPS-AC transceivers and IPS-M controller (4K/60Hz AV over IP) to meet the diverse learning demands of engaging lectures and group discussion courses.
"AV LINK's products have always been my first choice for audio-visual system integration projects," said Mr. Chen. "I used the IPS Series (4K/60Hz AV over IP) to create a smart classroom for this project to meet the junior college's expectation of immersive learning and engaging discussion. The solution enables instructors to deploy lecture materials to projector screens and six televisions simultaneously. The six groups of students have a television and can directly discuss the information provided by the instructor on the screen."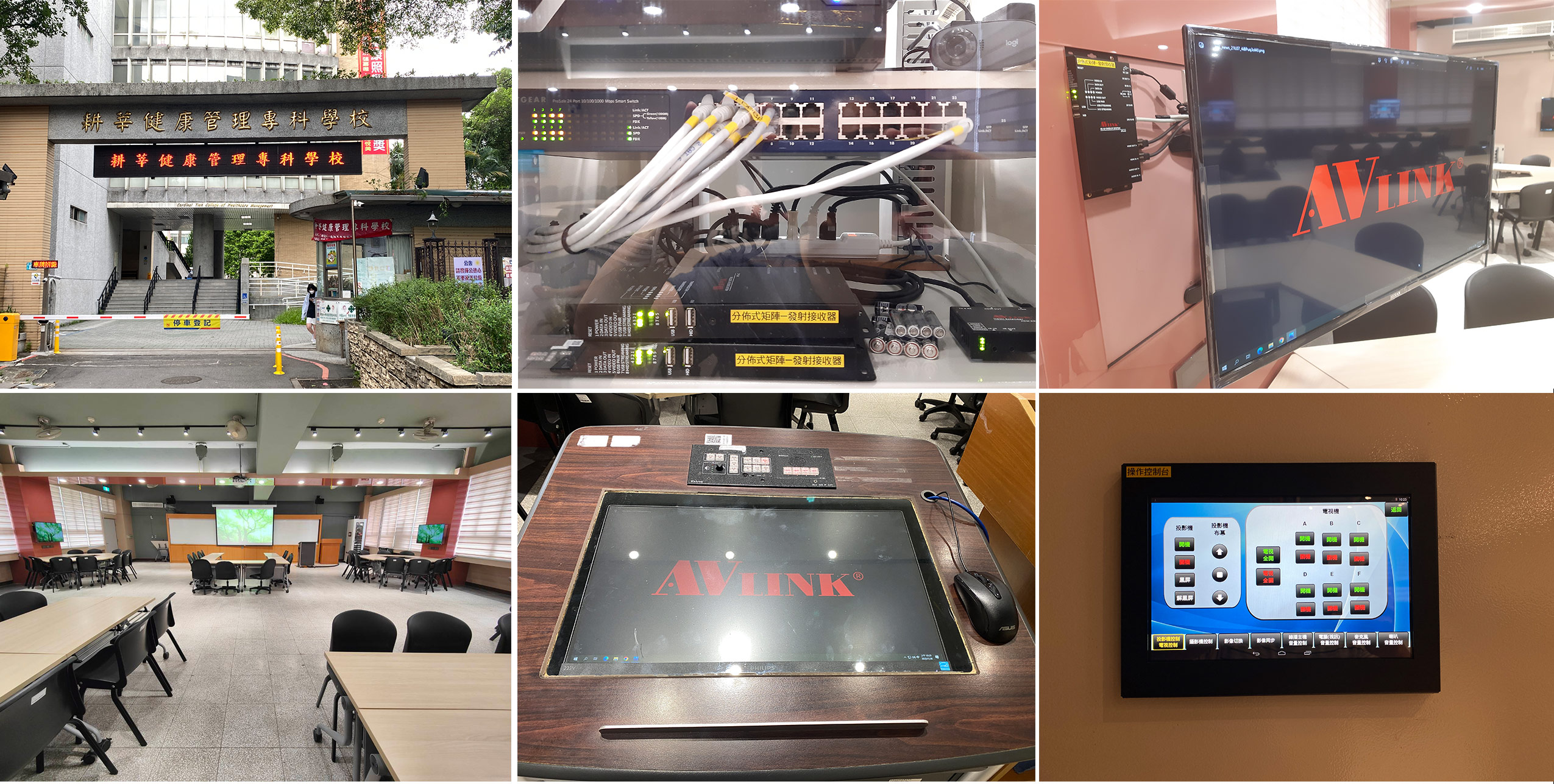 Mr. Chen added, "After the discussions in each group, the instructor can deploy the students' presentation files for the designated group to the projector screen and six televisions through the smart environmental control system located on the podium or next to the cabinet rack to facilitate subsequent discussions. The APIs (Application Programming Interfaces) of the IPS-M controller can integrate the IPS-AC transceivers with a smart environmental control system, making the transmission of materials during the entire teaching and discussion process more efficient and interactive than in traditional classrooms."
"The IPS-AC transceivers support video signals at 4K/60Hz in 4:4:4 and distribute them up to 100 meters via standard Cat6a cables," said Burt Lee, vice president for AV LINK." IPS-AC transceivers enable HDMI 2.0, the delivery of HDR, 10-bit color content, and multi-channel HD audio signals. The advanced capabilities of IPS-AC transceivers include the transmission of several control and data signals in addition to audio and video, such as IR, RS-232, USB HID, and USB 2.0."
SDVoE technology, as implemented through AV Link's IPS Series, allowed for high-quality, simplified video distribution across all displays throughout Cardinal Tien College of Healthcare and Management's Project-Based Learning (PBL) Interactive Classroom to create an immersive learning experience for faculty and students.
Benefits of SDVoE Technology
SDVoE reaches beyond existing standards to provide benefits no other technology can claim:
A complete ecosystem – SDVoE Alliance members are manufacturers with expertise in signal distribution, display manufacture, IT infrastructure, chip design and AV software. The integrator has dozens of partners to align with and products to choose from.
A flexible yet simple software platform – the SDVoE API allows rapid development of highly specialized software, custom-tailored to the needs of a vast array of end users.
A full OSI stack solution – only SDVoE offers the simplicity of a complete top to bottom solution, fully encompassing infrastructure, transport, processing, and a simple control layer.
For more information on the SDVoE Alliance, please visit www.sdvoe.org. Keep up with the latest news from the SDVoE Alliance on LinkedIn, Twitter and YouTube.
SDVoE Alliance® is a registered trademark and SDVoE™ and SDVoE API™ are trademarks of the SDVoE Alliance. All other trademarks are the property of their respective owners.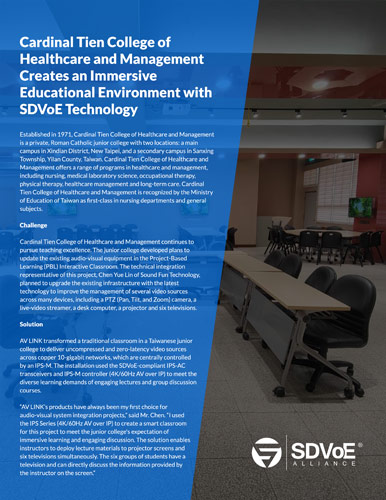 Stay
informed
Keep up to date on SDVoE Alliance news and events. Subscribe to our newsletter.