Season 2, Episode 2 – Hey Kid, You Want a Job in AV?
Innovation. Cost management. Sustainability. Growth. What if there were one simple way to deliver all of these things to your business? Our guest Alexis La Broi will explain how all of this is possible if we can learn to attract and train young talent to the AV industry. We'll discuss those benefits, but also concrete steps that we can all take to encourage participation of recent and soon-to-be graduates in the exciting careers we sometimes take for granted.
Catch new episodes of SDVoE LIVE!
every second Tuesday at 1 p.m. ET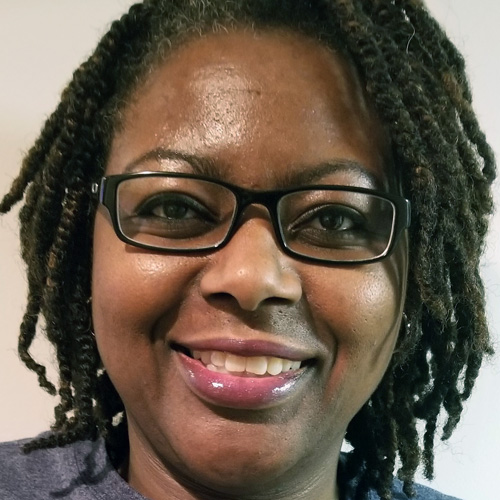 Episode guest
Alexis La Broi
PRG Gear, Director of Sales, Mid-Atlantic
Alexis Bryant La Broi has had a career in professional audiovisual and technology services for 25 years. She began in Live Events and worked in various leadership positions for PSAV, Swank AV, and AVI-SPL from 1995- 2014. In 2014, she transitioned to ProAV Integration and worked for Media Vision and Avitecture Inc, an AV systems integrator. In 2019, Alexis returned to live events and is now the Director of Sales for PRG Gear (formerly VER). Alexis is very involved as a volunteer with AVIXA. She was elected on the Leadership Search Committee and served from 2016-2018. She is also a member of the AVIXA Women's and Diversity Councils. Alexis was proud to be elected to the AVIXA Board of Directors in 2020 and will serve on the board through 2021. Alexis has also volunteered on the board of Integrate Baltimore since 2018. She plans workforce development events for Integrate Baltimore that engage young people in the greater Baltimore community by introducing them to the AV technology industry as a viable career choice.
Episode transcript
Justin Kennington (00:00):
SDVoE LIVE! "unplugged", that's what we're doing today, a very special episode. I'll just give you a little behind the scenes, as you're quite behind the scenes right now. At about five minutes before the hour, the vMix software video mixing/switching/streaming platform, on which the entire show depends, went down. We've been scrambling to find a solution to bring you something. We thank you, our loyal audience, for being here with us, for sticking it out for six or seven minutes of nothing, and here we are.
Justin Kennington (00:41):
Our guest, Alexis La Broi, is joining us a little early. Normally we bring the guest in later, but she's here with us already and that's great. We're going to talk about how you can attract and retain young talent in AV. AV doesn't really have much of a formalized farm system, if you will, the way some other industries have formal structures for internships and entry-level careers, and a path that grows from there.
Justin Kennington (01:11):
Does AV need that, and if so, how can we build it? That's what we're going to talk about with Alexis, but I also want to mention that we're probably going to scrap the aftershow today. We're just going to do the interview. We're going to take your questions live and in order.
Justin Kennington (01:26):
I do want to welcome those of you who, I pray, are still watching us on the rAVe LAVNCH platform right now. I believe that we're plugged into all of our channels for this, so a special welcome to you. We formed a partnership for season two with rAVe so that all of this is pushed out on the LAVNCH platform, and I welcome those of you who are watching us there.
Justin Kennington (01:47):
We do have some news to cover and I think we should go ahead and jump straight to that, Matt, if you're ready. Everybody note that, again, I'm picturing that you're seeing all the normal channels so down below us on the screen, you'll find links to some of the news articles that we're about to talk about out. You'll find links to some of the relevant courses that Matt will mention in a few minutes. Be sure to check those out during and especially after the show, when you can dive in and look at some of that content.
Justin Kennington (02:48):
The first article, Matt, why don't you tell us about what it was?
[For links to this week's news articles, visit SDVoE LIVE! Season 2 Episode 2: Hey Kid, You Want a Job in AV? in SDVoE Academy]
Matt Dodd (02:50):
The news centered on new talent coming into the industry. As we're all coming out of lockdown now, we've got lots of new talent, people keen to get into the industry. What does that look like?
Matt Dodd (03:12):
Before, people came to the company and they grew their skills within the company. Now, we have new talent coming into the industry with skills already, but we need to check those skills. We need to make sure that they are applying those skills in the correct ways, that it's the cross-section between academia and vocation. How do those skills get applied in a business world?  I think there's a lot of business knowledge that needs to be gathered as well, for new people coming in.
Matt Dodd (04:55):
Organizations and business owners have to be cognizant that there's a work-life balance that must be aligned here as well. Some really interesting points made in this article. Justin, what did you take from it?
Justin Kennington (05:13):
One of the key takeaways for me was the idea of a well-thought-out career progression being a very important component of the business. We'll talk about the next article, the cost of turnover, and that's why retention is so important.
Justin Kennington (05:27):
There was a comment made in the article about the number-one reason that people cite for wanting to leave a job – they want more money. The author turned it around and said what they really want is, "for you to show me how to make more money." Nobody with any sense expects, "Oh, just give me more money just because…" If the employee has a path that they can see how they can grow, how they can gain responsibility, and therefore become more valuable and worth more money, ultimately, I think that's what people are seeking – that growth path. It's about that, but it's broadly about knowing your people and their motivations, and I think that's what will help keep the best people around you.
Justin Kennington (06:13):
Alexis, we don't usually have our guest at this point. You're only hearing us, maybe you didn't see the article yet, but do you have any ideas and thoughts on the ways to make sure your employees are engaged and retained?
Alexis La Broi (06:25):
I do, actually. I think a lot of it has to do with onboarding for those new employees. I think it has to do with corporate culture. I've started at a company and basically, they didn't do any onboarding. They didn't do any training. It was just like, "Okay, here you go. You're a salesperson, get started." And it's like, "Okay, how do I start? Where do I go?" "Oh, just talk to this person."
Alexis La Broi (06:58):
There was no defined structure. There was no defined plan for onboarding. Just think about it, you come into a company and on one hand, you have a structured plan. This is what week one looks like. This is what week two looks like. This is what week three looks like. These are your goals in 30, 60, 90 days, versus coming into a company where you're told, "Okay, I'm going to pair you up with this person. Go."
Alexis La Broi (07:36):
That's two different ways of thinking, and one is a good and right way of thinking. One is a bad and wrong way of thinking, and the people who do that bad and wrong way of thinking are trying to figure out all the time, "I brought these people in, how come they're leaving?" Well, they have no plan. They have no structure. Why would they stay? That's my opinion.
Justin Kennington (08:06):
I appreciate it. Matt, what's our second topic?
Matt Dodd (08:25):
The second topic is the cost of employee turnover. It can get out of hand if we're not careful. Investing in employees in the first place is expensive, and if suddenly, those people were to leave, I've got to do that whole thing again, and that's quite a frightening thought, really. I've skilled you up and now you've gone off to somebody else. Managing poor performance is one thing, but I don't think we're here to discuss that at the moment. I think it's more about making sure that the employee really comes first.
Matt Dodd (09:50):
Again, it's down to knowledge and growing that knowledge base to suit that employee and the skills that employee has, but also to help to grow the business. That was my take from it. What about you, Justin?
Justin Kennington (10:04):
The costs here, which was really the focus of this article, are incredible. This speaks to the value of retaining your employees. One of the cited studies talked about an estimated one-third of an annual salary is just the hard cost of replacing an employee, advertising for a new job, using a recruiter, bringing them on board and all of that process. If they're a $60,000 employee, it's going to cost you $20,000 just to find a new one after they leave.
Justin Kennington (10:34):
Another study cited in the article talked about some of the softer costs including the loss of productivity, meaning a new employee might be a very talented person, but they don't know your business from the inside yet. It's going to take some months, some years even, before they might regain the level of productivity of someone who left. That study cited over 200% of annual salary as the total cost to replace a skilled employee.
Justin Kennington (11:02):
If you have a service technician making $90,000 a year, it might cost you $190,000 in lost productivity and other costs to replace them. One very interesting additional cost the article talked about is morale. The more people are voluntarily leaving your business, the more the people still there are saying, "Well, hey, why did Fred just take off? Why did Alicia just leave? Is there something I should know?" Suddenly, they're thinking about leaving. There's a potential snowball effect.
Justin Kennington (11:36):
In the labor market we're in today, where things are really tight and a lot of businesses are struggling to find people, keeping your people happy is very important. I'll say I'm personally going through a little bit of this right now. I can share with you all that Janet Matey, who's been a very talented, and I would've said irreplaceable, and now I hope that's not true, part of the SDVoE Alliance, is retiring in the very near term, just the next couple of weeks here.
Justin Kennington (12:05):
We're going to miss Janet very dearly, because there's so much she does for our marketing and communication strategies, but I've had to go through the pain of, "Oh my goodness, how do I replace someone like that?" And it's going to cost some money and it's going to cost some heartache and some stress, and I'm going to have to try and do all those things Alexis told me in the last segment about making sure I'm onboarding the new person in the right way. So let's hope I can do a good job of that.
Justin Kennington (12:31):
Alexis, any thoughts here? How do I even ask the question, right? Is it a good thing if people leave your business? I think I know the answer to that, but what are your thoughts?
Alexis La Broi (12:46):
Well, no. It's not a good thing when people leave, but I think there's a little bit of introspection that has to be done on the part of the employer. Do an exit interview with those folks and see exactly what it is. Hopefully, they tell you honestly why they are leaving, and it will help save some of the other people from leaving because there is this whole thing when one person leaves, and the other people are looking around like, "Oh wait a minute. Maybe it's time for me to go too."
Justin Kennington (13:23):
Mm-hmm (affirmative).
Alexis La Broi (13:24):
I wonder what you think about this. There are so many people who are looking for positions right now, and so many companies that are hiring, but I keep saying that a lot of folks that I know who are looking for positions, they've had one, two, three, four interviews. They've had a panel interview, then they had an interview with the CEO. Then they had an interview with all these other people.
Alexis La Broi (13:50):
They're trying their best to make sure that it's a right fit with the organization, but they're also kind of shoving people away with the number of interviews and the number of, "Work on this business plan for us. And yes, you uploaded your resume, but I want you to fill out another thing of all your work history." Those things turn people off.
So what do you think about that? I wonder why there are so many people looking, but they throw up so many roadblocks and barriers for hiring.
Justin Kennington (14:29):
I've had a little of this debate internally. I mentioned, we've been hiring at SDVoE, and the new Janet starts next Monday or so. So we've successfully found the right person and brought them on board. I'll introduce you all when she's formally here, but we had some internal discussions just about interviewing, which is its own kind of new world right now.
Justin Kennington (14:50):
We did all of our interviews on Zoom rather than live and in person. In fact, this job is going to be a lot of telework. I shared some of my experience. My background is very technical in real design engineering jobs, even outside of AV, it was normal for me interviewing, usually one-on-one, with three, four, or even five individuals before the end of the day. Then they say, "Okay, thanks. You can go now." Of course, if the first two people don't like you, you tend to be gone by lunchtime, you don't stick around all day.
Justin Kennington (15:27):
Then I spoke to some of the rest of my team who have a much less technical background and I was saying, "Oh, let's schedule two hours to interview a new Marketing Coordinator," and they were looking at me like, "Why do we need two hours?"
Justin Kennington (15:39):
So yeah, it seems like there's a wide variation in company and maybe in the type of position and the style of the hiring manager, for how people make it through the interviewing and related processes. I think your point is very interesting. I hear lots of businesses around me complaining about not being able to find people. I don't necessarily mean in AV, I just mean locally, where I live, restaurants need people, the hardware store needs people. If that's the environment you're in and you're making it hard for people to interview and be interested in your company, I think you're making a really critical mistake.
Justin Kennington (16:20):
Matt talked 10 minutes ago about the idea that in this labor market we're in, the candidates are interviewing the employer as much as the other way around. If that's the foot you're putting forward, if you're making them jump through unnecessary hoops, what does that say about the hoops you're going to make them jump through when they have a career with you? I think people are going to get that message, and you're going to continue to struggle to find people, if that's how you approach things.
Matt Dodd (16:45):
It's not just new people coming in. I think there's an element as well of how a business evolves and promotes people within it. It's always important to recognize that you need to try and avoid promoting somebody into their first level of incompetence, taking somebody who is ready to grow and ready to climb the ladder within a business.
What happens if that person goes from being a brilliant employee, doing a great job in their existing role, and we get it wrong when we promote them, and it goes wrong for them? We've already backfilled their old job. We can't just reverse, press undo, and there's that consideration too. What's the impact on the business? How does it make everybody feel within it? It's making sure that all the t's are crossed and the i's are dotted, and is this the right move? That has to be thought of.
Justin Kennington (17:46):
Right. Well, I think we've covered that. I think we should move on. Those are some interesting articles.
[For links to this week's news articles, visit SDVoE LIVE! Season 2 Episode 2: Hey Kid, You Want a Job in AV? in SDVoE Academy]
There's another article I want to talk to you guys about. As I was building up the guest schedule for season two of SDVoE LIVE!, which we're now enjoying, I realized that I'd made the mistake last season, of inviting all of my friends to be on the show, and I only have 11 friends, so that was everybody! I said, "Oh my goodness, who am I going to have on the show this season?"
Justin Kennington (18:18):
I had to go and start finding people. This is how Alexis and I met. I was just reading around and I found an article that Alexis posted to rAVe, called "Create Opportunities For Young People To Enter The AV Industry". I read it and I said, "Here's a person with an interesting idea and something to say. I'm going to meet her and let's talk, see if we can get her on the show." So Alexis, welcome.
Talk to me about creating opportunities for young people, what do we need to do?
Alexis La Broi (18:58):
First, we need to realize that there is a problem. We are going to have a problem in a few short years with not having enough people to leave our companies to, to leave our industry to, to bring life and more innovation into what it is that we do. We first have to recognize that there is an issue, and there is an issue. I think COVID has exacerbated that issue a lot, and we just have to acknowledge that there's an issue, and what are we going to do to solve this challenge?
Alexis La Broi (19:43):
I have been very interested over the past many years in deliberately bringing young people and diverse people into the industry. I'm in my late 40s, and most of the people that I talked to found their way into the audiovisual industry by mistake. They were a musician; they needed to get off the road. I've heard that story so, so, so many times.
We need to find a pathway for people to come into our industry in a more deliberate way, and that's my passion in the industry, figuring out those ways and bringing attention to it, and getting other people on board, and getting them on the bandwagon to help me do it.
Justin Kennington (20:41):
So you're talking about a problem that's coming. I just want to make sure that I understand what you mean and that the audience does. We're talking about, for those of us who are already in the industry, I'll say it in a nice way, gaining even more experience until we're finally so experienced that we decide to retire. The question is who is left running the show in AV? Are we building up enough of a young talent pool that those kids graduating college today or entering the workforce have grown up to be the managers, the leaders, the executives in their 40s and 50s a couple of decades from now? That's fundamentally the issue you're worried about, is that right?
Alexis La Broi (21:22):
That's correct. How do we find those folks? Where do we look for those folks? We need to actively look for those folks, and we need to do succession planning, and I don't see enough of that being done. I just see a lot of people working, working, working, and we need their expertise and we need them to be in the industry, but when they leave, they take all that information and knowledge with them, and they haven't passed it on to the next people yet.
Justin Kennington (21:51):
Wow. Okay. So you mentioned succession planning, that's interesting. What does a good succession plan look like? What does it include? I guess what I'm really trying to drive at is how do we make sure to not lose all that knowledge when someone leaves the industry?
Alexis La Broi (22:07):
I think that mentoring can do a lot with passing on that knowledge and information, and mentoring is a two-way street. I think that mentoring for an older person, or for a more senior person in your organization to teach and lead, and help inform and mentor a younger person or a newer person in your organization. I think that it helps not only the senior leader, but it also helps the junior person.
Alexis La Broi (22:42):
It helps the junior person because that information and organizational knowledge, and maybe industry knowledge is passed on to the next person. But also, it helps the senior leader because it helps them with their professional development. They learn how to teach, they learn how to lead, and they probably already know how to do these things, but maybe they don't have the opportunity to do it as much because they're in their grind, they're doing their day-to-day.
Justin Kennington (23:12):
Mm-hmm (affirmative) Yep.
Alexis La Broi (23:13):
They're getting their work done, right?
Justin Kennington (23:16):
Now, when you and I spoke before the show, you talked about mentorship in combination with sponsorship, which you told me is something different, but maybe related. Can you talk about that? What's the difference and how do they relate?
Alexis La Broi (23:29):
Mentorship is person-to-person. It's direct guidance. It's advice. It is coaching from one person to another. In the example I mentioned, it could be a junior person being mentored by a senior person, and it can also be peer-to-peer. The AVIXA Women's Council has groups for women called Career Empowerment Groups. What they do in those groups is get together once a week or every other week, and it's just very cool peer-to-peer mentoring and coaching.  "I need to ask for a raise, what do you think I should do?" You get guidance from the people that are in that group. So it could be junior to senior, it could be peer-to-peer.
Sponsoring is a little bit different from mentorship, because sponsoring is not direct. It's more when the person is not in the room, that your sponsor is a person who is speaking on your behalf. They're amplifying you. They are boosting you. They are supporting you in a way that you may not even know they're doing to help you get into that next role or to help you get into the right projects that are going to be career boosting.
Justin Kennington (25:09):
That's a little bit about what to do with people once they're in the industry. How do we bring people in, in the first place? How do we make sure that a young person looking to start a career in the first place understands that AV is a career? I think in my own experience talking to people, I've heard the same stories as you, people get into the industry sideways. I feel like a lot of those people may have started their career not even understanding that AV is a career. So A, how do we make them aware that it is and then B, how do we show them that not only does it exist, but it's attractive?
Alexis La Broi (25:51):
We have to talk to young people. We can talk to Girl Scout and Boy Scout troops, because so many people that work in the audiovisual industry are involved in that, in their communities. We can talk to schools, we can bring young people we know to industry events, or if it's virtual, just make sure that they know about it.
One of the things that I do is talk to young people who are in a group called Empower. It's a CompTIA IT certification training. I think it's 17 weeks and the last seven or eight weeks are internship. They train the students in the cohort to be able to successfully pass all the different CompTIA certifications up to A+. I talk to them a couple times in each one of the cohorts, just talk about elevator speeches. We do a Women in Technology panel every cohort. So just talking to people, finding people to talk to about what it is that we do.
Justin Kennington (27:23):
Maybe I need to work on my elevator pitch. When someone in the world outside the industry asks me what I do, I tell them, "You know how sometimes you walk in a conference room and you can hook your laptop up, and it shows on the TV?" and they say, "Yeah." I say, "Well, I sell the most expensive way in the world to do that."
Alexis La Broi (27:39):
Oh, pretty funny. That's a conversation starter. That's really all you need.
Justin Kennington (27:46):
That's it, then you can go from there. You got it.
Alexis La Broi (27:48):
Yes. Uh-huh (affirmative).
Justin Kennington (27:50):
So we talked about attracting people at a macro level. Let's focus the microscope and talk about how, if you're the business, you actually go and find people. How do you seek them out? Where should you be looking? Where are they looking? Is that the right place?
Alexis La Broi (28:07):
Each person in an organization can look in their community, thinking about ways to remove barriers to entry into the AV industry. Think about what you need to come into this organization. How did you come into the organization? Did you have a college degree when you came into the organization, or did you learn on the job? Do you need a college graduate? Do you need someone with a master's degree to be able to do the job?
Alexis La Broi (28:47):
Those are some of the things that we need to think about organizationally to bring people in. Are there vocational schools?  Here in the Baltimore area, Sheffield Institute has students, and every now and then we're able to talk to those students or bring them into a local trade show. A couple years ago before COVID, we brought them to SIMCO and they were able to post their resumes on the board, and people were able to get jobs.
Be open to things like that – vocational schools, junior colleges, going into the four-year universities, going to HBCUs (Historically Black Colleges and Universities), looking at organizations like National Society of Black Engineers. There is the Hispanic Society of Professional Engineers. There's all different organizations that I think that our community is not tapping, that have great, great people, and we just need to think outside of the box a little bit to find some great people, new young people, diverse people to bring into the industry.
Justin Kennington (30:21):
Let's make it concrete for the audience. If somebody out there is watching and saying, "Wow, this sounds great. This is what we've got to do, but I'm not the hiring manager. I'm not the big executive, what are the small concrete things we can do?" I know your article mentioned something and here's where honestly, I rely on the studio graphics I don't have. "Ignite", was that the name of it?
So what are those concrete things that anybody could help with?
Alexis La Broi (30:50):
The Ignite Program is through NSCA, National Systems Contractors Association. One of the things that I mentioned about Ignite, that I really liked, is they have career pathways, and it's on their website, on the Ignite website. It's for a young person or for somebody new coming into the AV industry. It's "This is what this person's career path looks like. They started here, they started there, and now they're here."
That is something concrete that a person could look at. Get involved with NSCA and Ignite. You can also reach out to resources at AVIXA. The AVIXA Foundation's main goal is workforce development and finding people for our industry.
If you don't know where to start, Joseph Valerio is the Program Manager for the AVIXA Foundation and for that work, and he is constantly adding schools that they're doing AV curriculum at, and focusing on those young people to let them know that we're here. I think the biggest barrier is that they don't know we're here so we just need to do a better job of making sure that people know that we're here, the engineers, the gamers, the marketing folks, the sales folks. They just don't know we're here, so we have to do better outreach.
Justin Kennington (32:35):
You'd think we could put up some digital signage or something, come on.
Alexis La Broi (32:37):
Can we get something in Times Square?
Justin Kennington (32:40):
Is this not what we do? Does anybody have a projector?
Alexis La Broi (32:44):
That's exactly what I mean, just amplifying it and letting people know we're here.
Justin Kennington (32:53):
The last question I wanted to touch on – is there a difference in how we need to retain young people as compared to someone more experienced, and what it is that might drive them to stay or leave?
Alexis La Broi (33:23):
I think younger people have been through some stuff, just COVID in and of itself has probably changed a lot of career paths. I think we need to be more sensitive to some of the younger people that are coming in. I think we need to think about mental health.
We need to think about helping them plan a career path – "This is what your career path could potentially look like if you come on board with our company. Here are some people that I want you to talk to. I'm the hiring manager. I don't want you to just talk to me. I want you to talk to a couple other people who are here in the organization, so you can hear about their career path."
Alexis La Broi (34:22):
Young people want to see what their future might look like. They want to see what growth is available for them. They don't want to be in a position where they're going to stay in that position forever, and they'll never grow. That's why they leave. So if there's somebody who can show them what that path might look like, can put them on projects that are meaningful to them, then maybe they'll stick around. Maybe they'll have incentive and some reasons to stick around.
Justin Kennington (34:54):
That makes sense. Alexis, thank you. This has been great.
We'll wrap this up, but first, we have a couple of things we want to show people that are related.
Justin Kennington (35:07):
I want to highlight that at SDVoE we're trying to do our part. SDVoE Academy is all about training people around AV over IP and the technology that underlies SDVoE.  That's a great resource for somebody new to the industry, whether they're young or experienced.
Matt, are there a couple of specific courses you wanted to talk about here?
Matt Dodd (35:32):
Yes, SDVoE Design Partner certification is on the SDVoE Academy. If you are new to AV or AV over IP, this certification gives you confidence with the terminology and industry specifics.
Matt Dodd (36:02):
SDVoE Design Partner certification is the core, and from there, you'll see that you can spread your wings within SDVoE Academy to at least 100 more courses including eSports. You kids are into eSports, right? So check out our SDVoE in eSports course, which is all about how SDVoE technology fits within this new global phenomenon, and how far advanced SDVoE technology is compared to others when it comes to eSports.
Justin Kennington (36:52):
I want to give thanks to our sponsor for this episode, Semtech. I want to give thanks to Alexis for joining us and sticking it out as we worked through a new addition of SDVoE LIVE! "unplugged". I want to give thanks to everyone who's watching in the audience right now, that stuck with us. I actually got some really nice comments in the inbox while we were sitting here – appreciation for the hard work we put in, even when things go wrong. So thanks for that. It makes me feel really good about at it.
Justin Kennington (37:19):
I especially want to thank Paul, George and Matt for throwing this together with literally two minutes' notice. I'll tell you guys offline, but you're going to have a very happy client at the end of this, and not an upset one, because it wasn't your fault that it all went wrong.
Justin Kennington (37:37):
Tune in again in two weeks, that'll be November the 30th, Tuesday at 1:00 PM. We'll have Josiah Way, who is President of the Higher Education Technology Managers Association. We're going to talk about AV tech and higher ed, and what's next for that? It's been a very interesting two years for that market segment, no doubt. What changes has that accelerated? What has it delayed? Where is technology headed in the higher ed space?
Justin Kennington (38:00):
If you missed any of our shows, check out the SDVoE YouTube channel. You can catch all of the back episodes of SDVoE LIVE!. Don't forget to like and subscribe.
Justin Kennington (38:18):
With that, I think we've wrapped up everything. Check out https://sdvoe.org/live/ for details on upcoming shows. You can find us on social media, on LinkedIn, on Twitter at #SDVoELIVE. Thanks again, everybody. Goodbye.