AV-over-IP Training
Coming to a City Near You
AV system designers, system integrators and product designers are invited to join us for training sessions covering AV-over-IP solution architectures and workflow examples.
You'll see live demonstrations and comparisons that will help you appreciate the performance advantages of SDVoE technology for no-compromise AV over IP and come away understanding why SDVoE is The Platform for Networked AV.
You'll also learn how to configure endpoints and networks that leverage the SDVoE standard, and how to deploy them in education, healthcare, enterprise, entertainment, hospitality, retail, houses of worship, government, military, industry and security.
WHEN and WHERE
We are planning sessions in cities around the world. To get all the details as they become available, please leave us your contact information.
Topics

Don't miss SDVoE 20/20: In-booth Education Sessions
June 12-14
Orange County Convention Center
Orlando, Florida
Booth 1143
Get a free exhibits-only pass using VIP code: APT368
Learn more about our InfoComm Workshop (IW03): Replacing the Matrix Switch with Software-Defined Video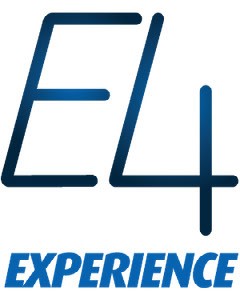 Almo's E4 Experience
Southern California: April 5
NY Metro: September 25
Atlanta: October 15
SDVoE Design Partner Training & Certification offered
Where We've Been
Southern California
Almo's E4 Experience
April 5, 2019
Chicago
Almo's E4 Experience
March 12, 2019
Amsterdam
Integrated Systems Europe 2019
February 5-8
Bogotá
TechnoMultimedia InfoComm
October 3-5, 2018
Mumbai
InfoComm India
September 18-20, 2018
Amsterdam
IBC
September 13-17, 2018
CEDIA EXPO
San Diego
September 6-8, 2018
InfoComm China
Chengdu, Sichuan Province
September 5-7, 2018
Sydney
Integrate 2018
August 22-24
Oxfordshire, UK
AVM Tech Event
July 3-4, 2018
Las Vegas
InfoComm 2018
June 6-8
Watch the videos »
Surrey, UK
EI Live!
May 9-10, 2018
Beijing
InfoComm China
April 11-13
Amsterdam
Integrated Systems Europe 2018
February 6-9
Singapore
In-Depth AV-over-IP Training Course
Sponsored by ZeeVee and NETGEAR
Organized by Systems Integration Asia Magazine
January 16-17
Dubai
InfoComm MEA 2017
December 5-6
Paris
SATIS-Screen4All
November 8
Bogotá
TechnoMultimedia InfoComm
November 14
San Diego
CEDIA 2017
September 7
Melbourne
Integrate
August 29 & 30
Mexico City
TechnoMultimedia InfoComm
10 de agosto
London
AV Magazine Consultants' Roundtable
July 7
Stay informed
Sign up for our newsletter
Follow us
Stay engaged on social media
Join us
Enquire about membership