SDVoE Developer training and certification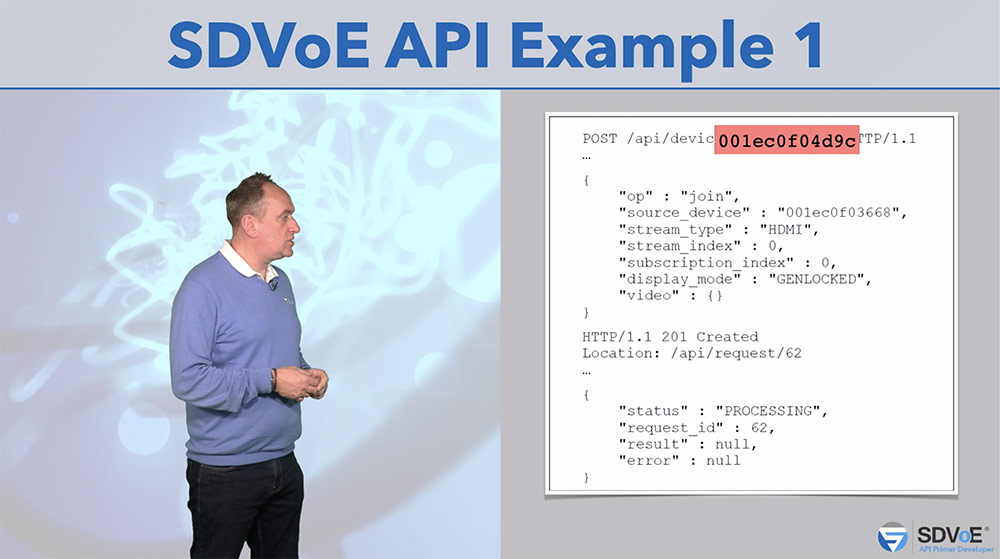 Want to create amazing user experiences on an interoperable AV-over-IP platform? You're in the right place.
The response from programmers and software developers to get early access to the SDVoE Developer Certification Program and help shape its future was overwhelming and we have suspended new applications for now, but will open registration to new participants later this summer.
The program features a basic qualification course consisting of seven modules followed by an exam, which once successfully completed confers "SDVoE Certified Developer" status and opens access to additional resources. Detailed online documentation and advanced training walk developers through the more complex features of the SDVoE API including multiview, video wall and more.
Training and support around the SDVoE API will be ongoing.  There is also a private user forum where SDVoE members and certified developers can mingle and share tips, tricks and questions.