Training Webinars
Recorded Webinars
The Essential Download on AV over IP

In a landscape of ever increasing demands on video performance, AV distribution over Ethernet continues to evolve. In fact it's just now reaching the pivot point where benefits may far outweigh the compromises. So what are the options available? What are the pros and cons of the different approaches? Will AV over IP really take over from the matrix switch as the go-to residential solution? Learn more »
Deploying zero-latency AV-over-IP systems using SDVoE technology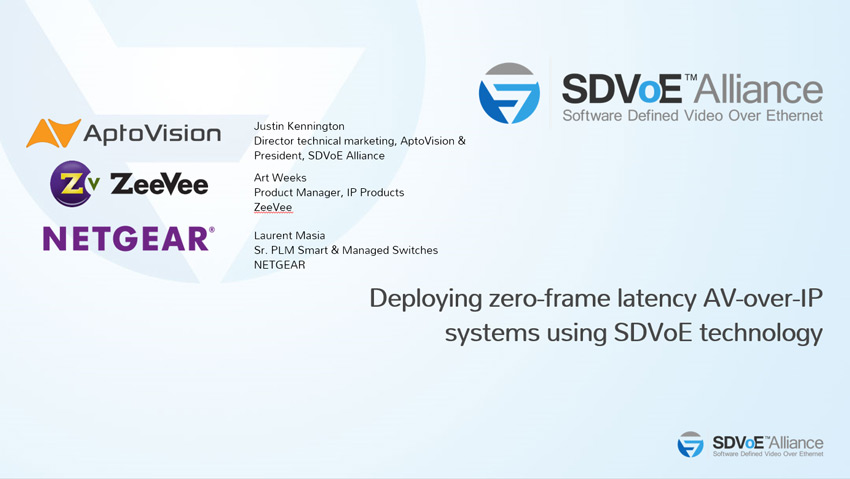 SDVoE technology delivers zero-latency, uncompromised video over network architectures based on off-the-shelf Ethernet switches. The result is substantial cost savings and greater system flexibility and scalability over traditional approaches such as point-to-point extension and circuit switching.
Learn what you need to know to get started – how to configure endpoints and networks that leverage the SDVoE standard, and how to use them to impress your clients in education, healthcare, enterprise, entertainment, hospitality, retail, houses of worship, government, military, industry and security.
To watch this webinar, please complete the form below to access:
* These fields are required.